Gay Key West Guide
Gay Key West delivers everything you could want in a holiday destination! Turquoise waters, a rich history and a fun vibe! Pool party anyone?
Nothing is completely "straight" in Key West!
You will find Gay Key West, "at the end of the road", just 90 miles north of Cuba and 160 miles south of Miami.  Known by locals as the Conch Republic, Key West has long been a home for different thinkers. It was the first city in North America to have an openly gay mayor and the city's motto is "One Human Family".
The pace of Island life is relaxed. Key West has a funky charm, mixing sophisticated art and dinning with salsa and showtunes.  The Island has a tropical climate that positively encourages visitors to take their clothes off.
Key West has it all; drag shows, water excursions, late night parties, beaches, nudist resorts and the only gay and lesbian historic trolley tour in America. Forever in vacation-mode, get ready to party in Gay Fort Lauderdale, 365 days a year.
Key West Hotels and Resorts
Key West is home to some of the top gay guest houses in the USA with adult only and clothing optional options! Something to suit everywone.
A "hetro-friendly" guest house located in a restored mansion from the 1800's. The guest house has an clothing-optional pool area and a fun bar known as "The Pink Monkey". This charming guesthouse is a conch style home with large rooms offering air-con and comfortable king size beds.
This Adults only hotel is located just a block from the gay scene but offers a relaxing and tranquil escape. Complete with a large wine cellar, The Gardens, as its name would suggest, is surrounded in lush green gardens and a lovely pool.  Choose one of their 5 unique cottages with private pool and Jacuzzi!
The Parrot Key West is a gay friendly resort with beautiful pools, hammocks and cocktails, close to the famous Smarthers beach. Parrot Key is nestled along the Florida Bay, a short drive from historic Old Town Key West, Florida,
An adult-only venue with a great restaurant, cabaret theatre and great bar, this intimate hotel is located on Duval Street just a short walk from the bars. With just 15 rooms this is as boutique as you can get with marble baths, faulted ceilings an hardwood flooring.
Not only does the resort boast the distinction of being able to claim Zero Duval Street as it's address, it's also home to the iconic Sunset Pier with its daily sunset celebration. Adjacent to Mallory Square in historic Old Town Key West, this property puts you in the center of the entertainment and action
The  Southernmost Beach Resort is set over six acres in two historic buildings with ocean views right by the beach. The resort has 260 rooms, suites and private guesthouses with three different swimming pools and adults-only zone. Best of all the resort has a private beach and tanning pier.
Key West Gay Scene
Most of the gay bars are located a few blocks from Duval Street in Old Town., (between Petronia Street and Angela Street.) in an area known as the Pink Triangle. Just keep an eye out for the permanent rainbow-crossing.
This quaint village boasts bougainvillea, royal poinciana and hibiscus blossoms in a rainbow flag of colors. Canopied streets are lined with lovingly restored Victorian homes.
This neighbourhood is home to the majority of Key West's gay-owned businesses. Duvall Street stretches from the Atlantic Ocean to the Gulf of Mexico. Truman Avenue is also a popular party destination.
The gay scene is spread out across 3 large complexes; 801 Bourbon Bar, the Bourbon Street Pub and Aqua. Within these you will find several bars and a club, each with their own vibe, different performances and drag acts as well as some handsome gogo dancers! Weekends are busy and the live shows featuring local legends Miss Sushi and Randy Roberts are very entertaining.
Key West Gay Bars
Whether you want to catch a high energy drag show, sip on a classy cocktail or take in some sunset views on a rooftop, Palm Springs has a bar for you.
Pool Parties
The Sunday "Tea Dance" pool party is low key compared to Island House, but is still fun with a relaxed vibe. Most guys brunch early at the Island House pool party and visit La Te Da later on in the afternoon.
The Island is home to some of America's most-famous gay events including the gay spring break, Key West Pride, Tropical Heat, The Bear Weekend, Fantasy Fest and the Headdress Ball.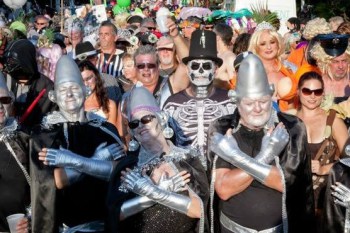 From: Oct. 20.2023 - To: Oct. 29.2023
Fantasy fest takes place in Florida's gay heaven, Key West, an annual 10-day party in paradise for grown-up
https://www.gaytravel4u.com/wp-content/uploads/2016/10/Fantasy-Fest-3.jpg
370
800
Andrew Stevens
https://www.gaytravel4u.com/wp-content/uploads/2014/10/logo-gt4u.png
Andrew Stevens
2016-10-02 16:17:05
2023-01-18 16:16:40
Key West – Fantasy Fest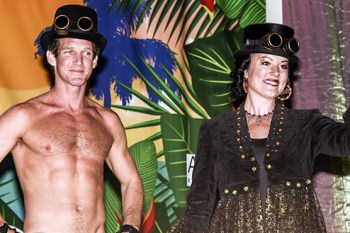 From: Oct. 26.2023 - To: Oct. 26.2023
The Key West Annual Headdress Ball 2020 is an annual gala in aid of LGBT charities. This unique competition allows contestants to go "head to head"
https://www.gaytravel4u.com/wp-content/uploads/2018/07/The-Key-West-Annual-Headdress-Ball-4.jpg
370
800
Andrew Stevens
https://www.gaytravel4u.com/wp-content/uploads/2014/10/logo-gt4u.png
Andrew Stevens
2018-07-30 18:42:22
2023-03-31 15:59:26
The Key West Annual Headdress Ball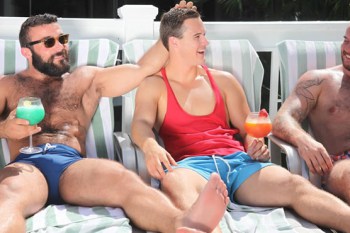 From: Nov. 01.2023 - To: Nov. 05.2023
The Bears don't hibernate in the Winter.. the smart ones head to Key West every November,for a weekend of fun and relaxation!
https://www.gaytravel4u.com/wp-content/uploads/2018/07/Key-West-Bear-Weekend-5.jpg
370
800
Andrew Stevens
https://www.gaytravel4u.com/wp-content/uploads/2014/10/logo-gt4u.png
Andrew Stevens
2018-07-13 16:50:50
2023-01-27 19:13:33
Key West Bear Weekend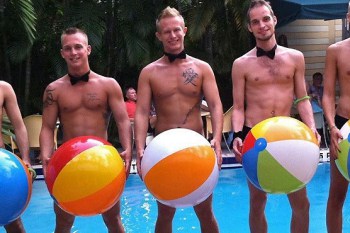 From: Nov. 30.2023 - To: Dec. 03.2023
Bone Island Bear it All Weekend in Key West is one of the hottest gay nudist weekends in the USA attracting thousands of guys from around the world.
https://www.gaytravel4u.com/wp-content/uploads/2014/11/Bone-Island-Bear-it-All-Weekend-1.jpg
370
800
admin
https://www.gaytravel4u.com/wp-content/uploads/2014/10/logo-gt4u.png
admin
2014-11-16 17:50:28
2023-07-10 13:09:51
Bone Island Bear it All Weekend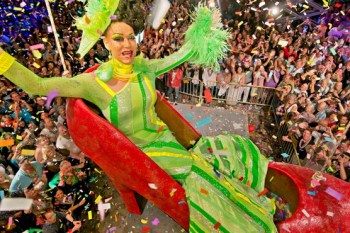 From: Dec. 31.2023 - To: Dec. 31.2023
Celebrate a Gay New Years Eve Key West style at the Shoe Drop, the official countdown to the new year on Bourbon Street with amazing shows and after parties
https://www.gaytravel4u.com/wp-content/uploads/2014/12/key-west-gay-new-years-eve-shoe-drop-2.jpg
370
800
admin
https://www.gaytravel4u.com/wp-content/uploads/2014/10/logo-gt4u.png
admin
2014-12-02 16:31:30
2023-01-02 12:19:57
Gay New Years Eve Key West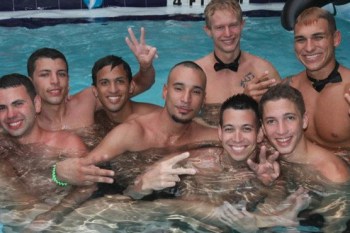 From: Jun. 05.2024 - To: Jun. 09.2024
Celebrate Key West Gay Pride on a tropical island that is legendary for its laid back style and its open and accepting atmosphere.
https://www.gaytravel4u.com/wp-content/uploads/2014/10/key-west-gay-pride-2.jpg
370
800
admin
https://www.gaytravel4u.com/wp-content/uploads/2014/10/logo-gt4u.png
admin
2014-10-20 17:16:44
2023-06-22 16:00:41
Key West Gay Pride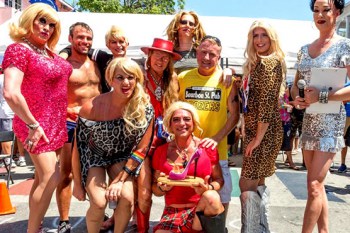 Awaiting dates
Celebrate a unique event during the Conch Republic Days celebration as lavish "dragsters" entertain audiences while attempting to outpace their rivals.
https://www.gaytravel4u.com/wp-content/uploads/2023/03/Conch-Republic-Celebration-and-Drag-Race-Key-West-5.jpg
370
800
Andrew Stevens
https://www.gaytravel4u.com/wp-content/uploads/2014/10/logo-gt4u.png
Andrew Stevens
2023-03-31 16:18:14
2023-05-01 13:15:42
Conch Republic Celebration and Drag Race Key West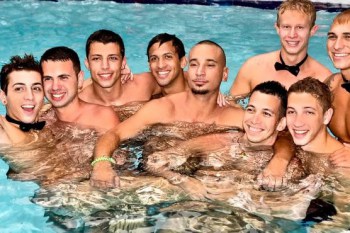 Awaiting dates
TROPICAL HEAT is Key West's "HOTTEST" event for men! The temperature is not the only thing that will rise during Tropical Heat.
https://www.gaytravel4u.com/wp-content/uploads/2016/07/Tropical-Heat-Key-West-2.jpg
370
800
Andrew Stevens
https://www.gaytravel4u.com/wp-content/uploads/2014/10/logo-gt4u.png
Andrew Stevens
2016-07-28 17:43:20
2023-08-15 16:13:51
Tropical Heat Key West
Gay Friendly Restaurants in Key West
Dining out in Key West
Key West's dining scene is quite dynamic with everything from delicious street food to haute cuisine. Many restaurants artfully prepare authentic island delicacies – succulent Key West pink shrimp, conch, fresh-off-the-dock fish and luscious Key Lime Pie – with their own unique flair
Among Key West's landmark restaurants are Azur, featuring Mediterranean specialties and wonderful brunches on a shaded terrace or in an intimate dining room; and The Flaming Buoy Filet Co., a blend of retro supper club and sassy corner bistro. Both are gay-owned and -operated, providing top-rated cuisine and warmly personal service.
Coffee and pie!
For a superb coffee or a quick breakfast pay a visit to Cuban Coffee Queen, Serving freshly roasted Cuban coffee, breakfast, lunch and fresh fruit smoothies all day.
Head straight to Desert at  Kermit's Key West Lime Shoppe offering everything from Key lime salsas to ice cream!
Top things to See and do!
For a small town, Key West is big on gay history and culture. With more than 2,500 historic buildings, Key West is also an architectural wonder. Its famous "Carpenter Gothic" gingerbread houses have hosted gay novelists, playwrights, painters and poets.
Key West offers an eclectic range of things to do from parasailing and shipwreck diving for the adventurous to great shipping and galleries for those seeking a low-key holiday.
Historic Tours and Museums
Check out the Sunset celebration at Mallory Square, the perfect place to watch the sunset and check out the arts exhibitions, food carts and street performers.
Explore the old town and soak up the Spanish, Bahamian and Cuban influences at every turn.
Visit the Higgs beach Aids Memorial, a poignant stop.
Stroll through paradise at the Butterfly and Nature Conservatory.
Get your insta moment at the Southernmost Point of continental USA. Follow up by heading to Mile 0 and claim your "I was here" photo.
Escape to the Tropical Forest and Botanical Gardens a living outdoor museum.
Pay a visit to the Ernest Hemmingway house and Museum and explore the rooms and gardens of the Nobel prize-winner. Separate fact from fiction with a guided tour and take your photo with descendants of his six-toed cat Snowball.
Stop by the Tennessee Williams Museum, located at 513 Truman Ave., memorializes the iconic playwright who called Key West home from the late 1940s until his death in 1983. Williams lived in Key West as an openly gay man with his partner Frank Merlo and had a pivotal influence on the island's literary culture.
Discover the Harry St Truman Little White House, home to 11 of Truman's working-holidays and the only presidential museum in Florida.
Take a drink at the Tiki Bar at the Postcard Inn Beach Resort, home of the Rum Runner Cocktail.
Culture vultures should visit The Studios of Key West where you'll find a rotating gallery of exhibits across three floors.
Guided Tours
Delight in the culinary local fare on a Key West food tour, yum!
An encounter with a famous ghost? The Ghosts & Gravestones tour, the best way to learn about the haunted Key West and its history.
Take the Conch Tour Train, a great way to see the island and to learn about its history.
On the water
Beyond Key West
Adventure beyond the Island and visit Islamorada –  a collection of islands that includes Tea Table Key, Lower Matecumbe Key, Upper Matecumbe Key, Windley Key, and Plantation Key.
Gay Beaches in Key West
Key West has no "official gay beach", however there are some well-known spots where gay boys like to hang out and tan! So enjoy the tropical setting, and get ready for a rum-soaked vacation by the beach.
Higgs Beach


Higgs is where you will find most of the gay boys in Key West. This sleepy beach town is where you will find conch coloured cottages and palm tree lined boardwalks. Water is shallow, ideal for swimming and snorkeling.

Higgs beach is bordered on both ends by a fishing pier, known as the unfinished road to Cuba. (Key West is closer to Cuba than it is to Miami) Head to the south side of the beach for a romantic sun set, best enjoyed with a cocktail or two.The beach is located between Reynolds and White Street fishing pier on Atlantic Boulevard.

Smathers Beach


Smathers is a long sandy beach also with shallow waters and is located at the southern end of Key west, close to the airport, off Roosevelt Boulevard. Stay at the Southernmost Beach resort if you want to be close to this beach! Smathers is great for those looking to try paddle boarding of parasailing. Local food trucks provide some great snacks.

Fort Zachary Taylor Beach


The only "natural" beach on the island, Fort Zachary Taylor is named after Elizabeth Taylor who visited Key West several times to visit her friend Tennessee Williams in the 50's.  The sand here is made of coral and the sea is Caribbean blue!
Getting to Gay Key West
Key West is only about seven-and-a-quarter square miles big. Even though it's so small, Key West International Airport, about ten minutes away from downtown, brings in commercial flights from many of the biggest airlines with daily flights from Atlanta, Fort Lauderdale, Miami and many southern cities.
Taxis
A taxi from the airport to Duval Street should cost under $10. The Blue and Green Routes operated by Key West Transit (305-809-3910) shuttle between the airport and locations around the city.
Uber and Lyft also operate and are the cheapest and most convenient way to get to downtown.
Miami Airport
Most international visitors arrive via Miami International Airport, which is roughly 150 miles to the north. Rent a car and drive south via the Overseas Highway.
Shuttle Bus
The Keys Shuttle  makes daily trips between the airports at Fort Lauderdale and Miami to destinations throughout the Keys. Greyhound  also offers two daily trips between Miami and Key West – a trip of four and a half hours with an airport stop.
Getting around Key West is easy.
Key West Transit operates buses across the island and the lower keys.
Mopeds and bicycles can be rented and are a popular way to explore the island.
Old Town Trolly tours offer a 90 minute hop-on, hop-off tour with more than 100 points of interest to visit.
Pedicabs are popular on Duval Street and Mallory Square. The handsome boys make for a nice view!
Key West – When to visit?
The island has a tropical climate and you can expect year-round warm weather. High season is from December to March.
Villa Island Paradise
10 guests · 4 bedrooms · 5 beds · 3 baths
Beautifully restored historic home located on one of the most desirable and pristine blocks of William Street with over 2,000 sq. ft. of living space. Tranquil outdoor pool and walking distance away from the Key West Historic Seaport and Duval Street, fine dining, art galleries and museums.
Villa Big Blau
12 guests · 5 bedrooms · 5 beds · 4 baths
Big Blu is a home that is designed with comfort and relaxation in mind. Recline in the antique Chinese opium bed or venture out on bikes to one of Key West's world-class restaurants. This unique property is ideally situated on the island with the beach just a few blocks away.
Share this Page with Your Friends!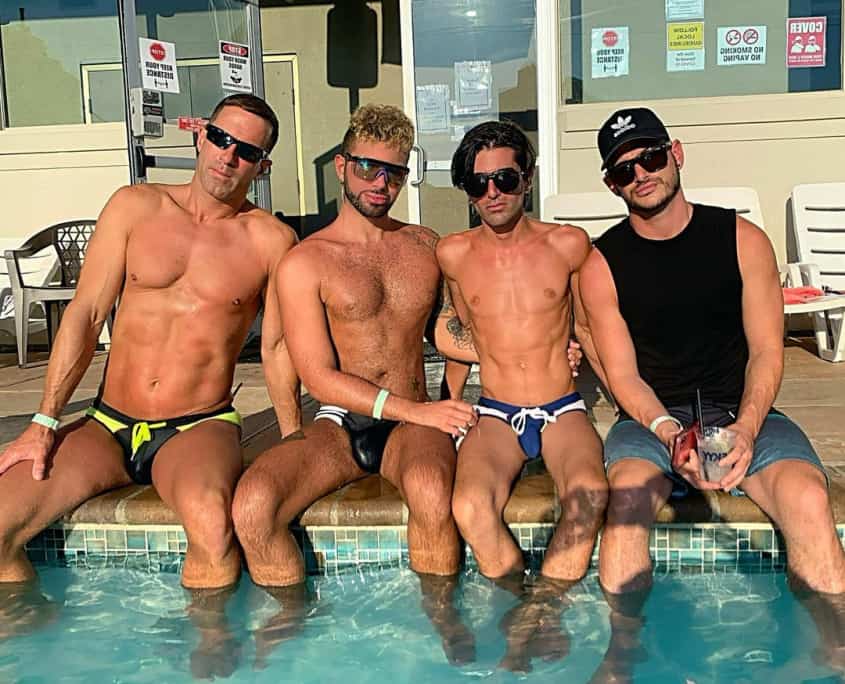 Gay Asbury Park is a vibrant city located along the Jersey Shore. Explore the best bars, hotels, restaurants and things to see and do.
https://www.gaytravel4u.com/wp-content/uploads/2021/02/empress-asbury-hotel.jpg
905
1080
admin
https://www.gaytravel4u.com/wp-content/uploads/2014/10/logo-gt4u.png
admin
2021-02-06 17:40:47
2021-04-03 16:19:55
Asbury Park Gay Guide