Vienna In Black 2024
Vienna Fetish Week the international leather and fetish meeting in Vienna.
From: Awaiting dates
To: Awaiting dates

Fetish Dinner
Brunch events
Black fetish night
Leather night
A weekend of Austrian Fetish fun, Vienna in Black 2024
The international leather and fetish meeting in Vienna features a whole range of events, from fetish dinner to leather brunch, shopping tours and much more.

Visiting for Vienna in Black? Stay close to the parties and the gay bars in the Nachmarkt district. Try the K+K Hotel Maria Theresia, rated "Fabulous", a 4 star hotel with modern decor and delicious buffet breakfast.  

The Event

Vienna, the capital city of Austria, boasts a rich tapestry of culture, music, and history and yes, leather! While it's renowned worldwide for its classical music and architectural wonders, the city also has an active and diverse LGBTQ+ scene, with the gay fetish and leather community being a significant part of it.
LMC Vienna (Leather & Motorbike Community Vienna) is one of the city's main organizations representing the leather and fetish community. They organize many events, including the annual "Vienna in Black" festival, which is a highlight in Europe's fetish calendar.
While leather and fetish are at the core, Vienna's scene embraces various other fetishes and kinks, ensuring inclusivity. The community is not just about parties; they also come together for discussions, workshops, and social gatherings.
Stay in the Innere Stadt (1st District): Vienna's historical city center, this district is close to many of the city's LGBTQ+ bars, clubs, and fetish-friendly venues. It offers a mix of upscale hotels and more budget-friendly accommodations.

The Schedule

Awaiting schedule for 2024 – The 2024 Leather Festival in Vienna promises a week of immersive experiences for the fetish community.
Kicking off with an intriguing blend of rubber and sports-themed night, attendees can indulge in a series of engaging events, including a fetish marketplace to refresh their wardrobes, retro music nights, and intimate meet-and-greets.
The weekend continues with a mix of cultural events, traditional Viennese dinners, and themed parties with a hardcore edge.
A farewell brunch and an horny 'Strip Naked' evening round off the festival.

The Venues

Recommended Hotels in Vienna

The following hotels are all close to the city's top attractions and gay nightlife:

Hotel Imperial,   Steigenberger Hotel,   Austria Trend Hotel,   Hotel Maria Theresia.
Gay Map of Vienna
Wienzeile ('Vienna Row') is a street that runs through the city along the Vienna River. It is divided into Rechte (right) Wienzeile and the Linke (left) Wienzeile. Many gay bars and venues are located along both sides of Wienzeile.
Video Gay Vienna Guide
Discover the best of gay Vienna.
Recommended Hotels in Vienna By Booking
Book with confidence. Get the best Prices from our partner Booking.com
We have chosen hotels in Vienna that keep you close to all the shops,restaurants & bars
Top Gay Neighbourhoods in Vienna
Vienna, the capital of Austria, has a rich cultural history and a diverse, open-minded atmosphere. Vienna hosts various LGBTQ+ events and festivals throughout the year. One major event is Vienna Pride, which includes a colorful parade and various cultural activities. This celebration promotes visibility, acceptance, and equality for the LGBTQ+ community.
Naschmarkt District | Close to the city centre
Photo: Kettenbrückengasse is home to some of Vienna's most popular gay bars
The Naschmarkt area has a lively atmosphere, diverse culinary scene, and several gay and gay-friendly venues.
Kettenbrückengasse street in quite popular, famous for its gay friendly environment.
The street is home to several gay bars, cafes, and clubs.
It is a hub for socializing and comes alive at from early evening to late at night, especially on weekends.
The Mariahilf district, along Gumpendorfer Strasse, is home to an eclectic mix of shops, cafes, and bars. Also great for shopping.
Near the city center, Schwedenplatz is a popular area with bars & clubs, some catering to the gay community. It's known for its nightlife close to the Danube Canal.
This street runs along the southern edge of the city center & includes the famous Naschmarkt, home to several gay cafes and bars.
This district has an hip, artistic & bohemian vibe. While not exclusively gay, it has a welcoming area with a mix of bars and cafes that cater to a diverse clientele.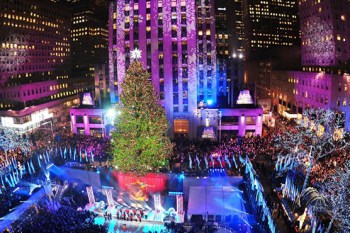 From: Oct. 26.2023 - To: Jan. 02.2024
Every Christmas, thousands of New Yorkers (and tourists) travel to the bright and brilliant nexus of town: the Rockefeller Christmas Tree.
https://www.gaytravel4u.com/wp-content/uploads/2016/10/Christmas-in-New-York-4.jpg
370
800
Andrew Stevens
https://www.gaytravel4u.com/wp-content/uploads/2014/10/logo-gt4u.png
Andrew Stevens
2016-10-24 19:46:20
2023-10-04 15:27:20
Christmas in New York
Latest Gay Travel News
Discover the best of Vienna's LGBTQ+ scene with our comprehensive gay guide. Explore popular gay bars, welcoming restaurants, and cozy hotels in the heart of the city.

The Top Gay Winter Sun Destinations. From the beaches of Sydney to the desert oasis of Palm Springs, Miami Pool parties and more!

Gay Rio Guide, Discover the top gay bars, clubs, hotels and things to see and do in Rio. Plus full event calendar.
Trending Events & Articles
Here are the most popular events searched for and viewed by our readers over the past 7 days: