The top 9 gay events not to miss this October!
From Maspalomas to Taipei, our editors have selected the top 9 unmissable events to attend to extend your "Summer". Get ready to party in some of the worlds top destinations.
Montreal – Back and Blue, Oct 4th to 8th
The Montreal Black and blue festival takes place during Canadian Thanksgiving weekend each year. Parties include a Leather Ball on Friday an Neon Glam Twinkle Party, the Main Party on Saturday (with dress code) and the official recovery party on Monday.
The Gay Scene in Montreal
Saint-Catherine Street is the main street of gay Montréal. The central section of Saint-Catherine Street becomes a pedestrian zone during the summer months. You can walk around and enjoy food and drink from different vendors under the famous Baubles Roses pink-ball canopy.
Where to Party
Cabaret Mado is a cabaret venue exclusively for drag shows. Stereo Club, established in 1998, is a great club in Montréal for enjoying diverse genres of music. Equally fun is the Unity Club, located in the heart of the Gay Village. It offers music lovers two different styles of music every night in its massive three-floor space. Black Eagle, L'Aigle Noir, is a favorite local bar that usually attracts a bear/leather crowd.
Where to Stay
Our preferred hotels in Montreal include,  Sofitel Montreal,    Hôtel Le Cantlie,    Le St-Martin Hotel,    Hotel Zero 1
MASPALOMAS – Fetish Week – Oct 6th to 14th
Maspalomas Fetish Week is held within the Yumbo Centre. Each night during the fetish week, circuit parties will host exclusive parties in the center's cruise clubs such as Bunker and Construction.
The Gay Scene in Maspalomas
The centre of gay life is in Maspalomas, all within one large shopping centre! The Yumbo Center,  the four-floor epicenter of Playa del Ingles. Here you'll find much of what's happening in gay Playa del Inglés. There are scores of gay bars, nightclubs and restaurants.
Where to stay?
Maspalomas in Gran Canaria is bigger then you think, you need your hotel to be in Playa del ingles, which is where the Yumbo centre is located, we have found some hotels for you that are right next to the Yumbo,      Sol Barbacan,    Neptuno,    Axel Beach,    Buenos Aires
Orlando – Gay Pride – Oct 8th – 14th
Orlando's , "Come Out With Pride" is a multi-day experience beginning with evening events on the Thursday, and Friday and then culminating in a day-long festival on Saturday with the main parade. The city's Gay Pride Parade and Festival is focused more on the city of Orlando than the theme parks southwest of it.
Where to Party!
Most of the bars in the city are located in the Downtown area. Bars are quite mixed, but therre are a few gay clubs dotted across the district. he ViMi District, more officially known as Virginia-Mills, is one of the city's most vibrant gay neighborhoods. Just outside the boundaries of Downtown, it sits north of Colonial Drive. The Gay, Lesbian & Bisexual Community Center of Central Florida sits on Mills Avenue, the neighborhood's main drag.
Billed as the "Gayest Place On Earth," Parliament House is a huge nightclub with seven different bars. If you prefer to experience the local scene you'll want to go to Stonewall, a neighborhood dive bar. Stonewall's friendly environment makes it a great hangout for visitors and locals alike. Beer fans have to go to BarCodes, another cool dive bar with a friendly staff and a low-key atmosphere. Savoy, a local favorite, boasts the best happy hour menu in town. Jumpstart your weekend fun by watching the local drag queens on Friday night.
Where to Stay?
Orlando is more a region than a city. Everything is widespread so you really need a rental car. We recommend the Aloft Hotel , The Grand Bohemian,  and the Comfort Suites!
Atlanta – Gay Pride – October 12th to 14th
Atlanta Gay Pride takes place at leafy (and centrally located) Piedmont Park in early to mid-October. The event is part of a month long series of events including the National Coming Out Day and the Atlanta AIDS Walk.
Where to Party?
Part of what makes Atlanta so special is that LGBT life is not restricted to a single neighborhood, but is spread through the metro area.  While Midtown continues to the be the center of gay life in Atlanta and among the most renowned "gayborhoods" in the South, LGBT clubs, stores and nightlife can be found in all Atlanta neighborhoods from redeveloped areas like West Midtown and East Atlanta, to nearby suburbs like Decatur and East Point.
Mary's, Atlanta's favorite dive bar is in East Atlanta. It's the home to fantastic DJs, karaoke and lots of drag queens for your entertainment. Heretic is a popping gay bar in Atlanta that regularly features drag shows Wednesday through Saturday. The Atlanta Eagle, another favorite Atlanta gay bar, hosts dance parties with local DJs for the leather crowd. Visitors should expect lots of leather, hyper muscular men and raw sexual energy here.
Where to stay?
We recommend the following hotels in Atlanta, Glenn Hotel,  Renaissance Hotel,  Stonehurst Place,  The Ritz-Carlton.
Freedom Festival – Maspalomas, October 10th to 14th.
Maspalomas makes it twice into our top 9 list of events, this time for the Freedom Festival. As most of Europe descends into its Autumnal routine, the gay scene in Maspalomas kicks it up a notch with the arrival of the high season from October to February. The fist big event is the Freedom Festival, a weekend of huge stage shows and parties taking place in the Yumbo Centre. Their pool parties are legendary and the boat cruise is a great way to meet new friends and enjoy great dancing by the sea!
HUSTLABALL – Berlin – October 19th – 21st
With thousands of gay guys attending this yearly hedonistic party this is going to be one night you are not going to forget, live sex shows and world class DJs are just some of the nights entertainment.
The Gay Scene in Berlin
Gay Berlin is not just Schöneberg — there are also alternative gay spots in the East, springing up over the past 20 years — mainly Kreuzberg, Neukölln and Friedrichshain.
Where to Party
If you are heading to Hustlaball, then these bars will be right up your alley! Berlin has a healthy attitude when it comes to sex, so it's unsurprising that there's so many opportunities for cruising. After all, you're after an authentic gay Berlin experience! Ficken 3000 is a fun bar with different theme nights. Berlin's hidden gem is Reizbar, a fantastic leather bar with gorgeous and intriguing artwork. Scheune is a hole-in-a-wall place for a kinky experience. If you love leather and fetish gear, this bar regularly hosts theme nights like the Dungeon Party or Rubber Lust. Mutschmanns, another local favorite, is a regular hangout in the heart of Berlin Schöneberg for lovers of leather, rubber and/or uniforms.
Where to Stay
Toms Hotel is a great base and is gay owned and operated as is the Art Hotel Connection.
LAS VEGAS – Pride, October 19th to 21st
Gay pride in Las Vegas is a two day event, but with most of the bars and clubs staying open 24h a day don't count on getting much sleep, the pride its self has all the showmanship you have come to expect from Las Vegas, with feathers and glitter as far as the eye can see.
The Gay Scene in Las Vegas
There's never a dull gay Las Vegas moment. If you're looking for Broadway-quality entertainment, Zumanity at New York, New York Hotel is an easy decision. This seductive Cirque du Soleil production is part-cabaret, part-burlesque and tons of naughty fun.
Be sure to check out Vegas' infamous Fruit Loop to hang out with local guys and a ton of tourists in town to let loose. The city's "it" spot is Piranha. The expansive bar — featuring two rooms with competing dance floors. For a great local gay Las Vegas experience, check out the sports bar The Garage. Here you'll meet and mingle with local guys in a casual environment. Plus this bar has one of the best beer busts in tow.
Fans of Country/Western music will love Charlie's, a spot in gay Las Vegas where you can meet hot cowboys in between free line dance lessons.
Where to stay?
In Vegas, gay bars are a little spread out so we have concentrated on hotel near the gay pride main stage area, and on the Vegas strip, that have a good rating,   Platinum Hotel and Spa,    Bellagio,    Hilton Grand Vacations Suites,    Caesars Palace,    Marriott's Grand Chateau 1 & 2,   Elara, a Hilton Grand Vacations Hotel.
AMSTERDAM Leather Pride – October 25th to 29th
Thousands of leather and fetish fan descend on Amsterdam each year for this hugely popular festival. A long weekend of events both indoor and outdoor is planned – including the main party @ 'Damage'
Where to Party in Gay Amsterdam!
Amsterdam hosts monthly circuit parties, like the Rapido Events at Paradiso, an old church converted into a theater. There are a handful of gay bars in Amsterdam's original gayborhood, Reguliersdwarsstraat. SoHo, a local favorite, offers a cozy space for after-work drinks or a night out. SoHo also has DJs spinning on the weekends for special events. With a cute staff and fun crowd, Soho is an authentic gay Amsterdam experience.
Taboo, another fun bar on Reguliersdwarsstraat, has fabulous drag shows in an intimate space. NYX, Amsterdam's main gay dance club (formerly called Exit), is the few venues still hosting dance parties. In a four storey building.
The Amstel neighborhood also has a few bars with a more traditional Dutch atmosphere like Amstel 54. This bar is one of the oldest and most trusted establishments in the Amsterdam gay scene.
The other popular gayborhood is between Zeedijk and Warmoesstraat. This is where you can find fetish shops, cruising bars like Eagle or leather bars like Cuckoo's Nest. At Dirty Trick, lose your inhibitions and play with strangers in a two-storey building.
Where to Stay?
Hotel rooms in Amsterdam tend to be smaller then you may be used to, because most of the buildings are narrow and tall. Here is our shortlist of the best  hotels close to the gay area in Amsterdam, Banks Mansion, Albus Hotel Amsterdam City Centre, De L'Europe Amsterdam, NH Doelen.
TAIPEI Gay Pride – October 27th to 29th
Gay pride in Taipei, Taiwan is one of the largest Pride events in Asia taking place on the last Saturday of October each year. The city pride is a beacon of hope for the entire Asia region. Gay Marriage is legal here and the event is surrounded with circuit parties and pool parties, plus a great gay district.
Where to Party in Taipei?
All of the gay bars and clubs in Taipei are centred around Ximen's Red House District.  Your first stop is Cafe Dalida, one of the original gay bars here that's very popular among locals and tourists. This bar has a great outdoor patio space, decorated with tropical plants, a great spot to socialize with friends and enjoy some people-watching. Don't forget to try Cafe Dalida's famous cucumber mojitos, which are especially tasty on a hot and humid summer night.
Another favorite local hangout around the Red House District is G Paradise. This café-style bar welcomes everyone to hang out.
For the leather crowd, Commander 41, the self-proclaimed OG leather & fetish bar in the neighborhood, offers its patrons an intimate environment to socialize. Funky Club is a local pub that attracts a younger crowd. Located in the Zhongzheng District, it's a popular spot for those getting together after work.
Where to stay?
W Hotel Taipei, set in the cosmopolitan district of Xinyi, is conveniently located near the city center. This friendly hotel is modern in its architecture and interior design. If you want something different, try themed hotel Airline Inn (a three-minute walk from Ximending District, a shopper's paradise) for a unique experience.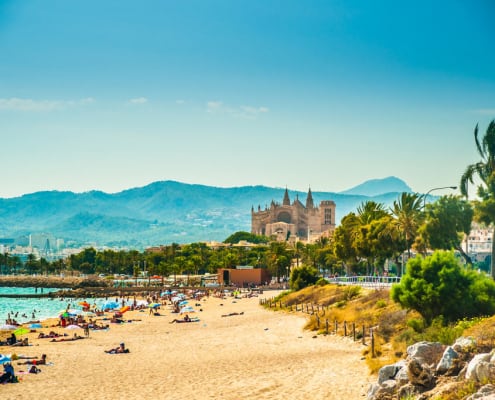 From the tall palm trees that line the waterfront to the character of the Old town with its Moorish architecture, discover Gay Mallorca and the city of Palma.
https://www.gaytravel4u.com/wp-content/uploads/2020/06/gay-guide-to-palma-mallorca.jpg
683
1024
admin
https://www.gaytravel4u.com/wp-content/uploads/2014/10/logo-gt4u.png
admin
2020-06-13 18:31:23
2020-06-13 18:37:25
Gay Mallorca Guide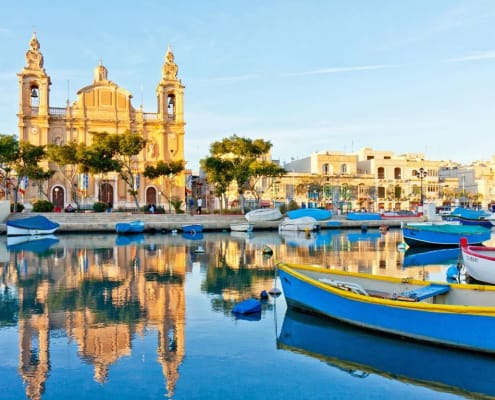 From the charming capital Valletta to the relaxed vibe and blue seas at Gozo, discover our guide to the best bars, restaurants, clubs and places to stay in Gay Malta
https://www.gaytravel4u.com/wp-content/uploads/2020/06/malta-gay-guide.jpg
768
1024
admin
https://www.gaytravel4u.com/wp-content/uploads/2014/10/logo-gt4u.png
admin
2020-06-12 14:53:22
2020-06-12 17:28:29
Gay Malta Guide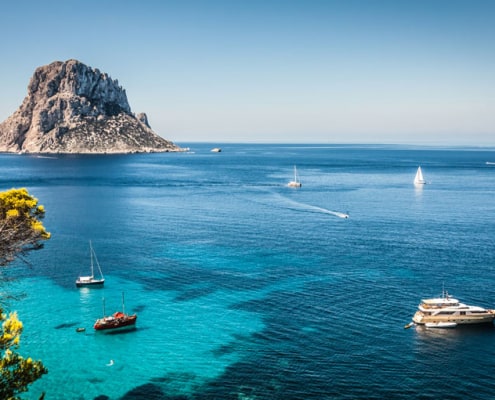 From the historic city walls of the old town and incredible annual events to the uber cool hotels and delicious cuisine, discover more with our insider Ibiza gay guide.
https://www.gaytravel4u.com/wp-content/uploads/2020/06/ibiza-gay-beaches.jpg
511
800
admin
https://www.gaytravel4u.com/wp-content/uploads/2014/10/logo-gt4u.png
admin
2020-06-10 12:47:22
2020-06-10 13:13:24
Gay Ibiza Guide