Rome Pride
One of the world's great capital cities, Rome, Italy hosts a popular Pride celebration – Rome Gay Pride takes place in early June.

The Rome Gay Pride Parade takes place that Saturday drawing thousands of spectators and participants.

Throughout Pride week (the preceding several days leading up to the weekend), a series of related events will take place – including parties, concerts, film screenings, and lectures – in Testaccio's Eutropia-Città dell'Altra Economia, which during this week becomes Rome's Pride Park.

The route  kicks off  in Piazza della Repubblica and ends to Piazza Venezia passing by world famous landmarks including the Colosseum.

Be sure to book your hotel in advance as Rome is a busy city throughout the year and one of the most expensive in Europe.
Recommended Hotels in Rome
The street in front of the two cafe-bars Coming Out and My Bar, Via di San Giovanni in Laterano, which is sometimes called Rome's Gay Street is where all of the action takes place in the city!
Una Roma Hotel
Close to gay district.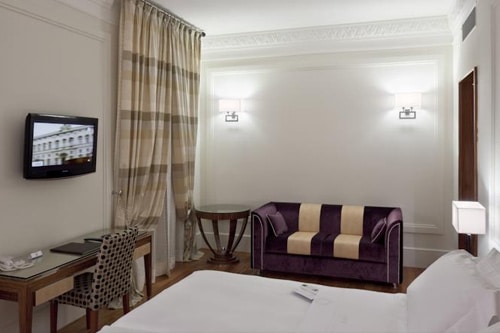 Contemporary hotel with a stylish finish and perfect location.