Folsom Europe 2014 will take place on Saturday Sep 13th & Sunday 14th 2014
This once a year two day event see thousands of leather, rubber and fetish guy from around the world, arrive in Berlin for this now world famous fetish day of fun.
The street fair starts at noon and runs until 9pm and you will find all manner of leather and fetish good to buy as well as the normal food and drink tents, the fair is held in the area of Fuggerstr. / Welserstr. More information about this event can be found on the website www.folsomeurope.info you can also find out all about gay Berlin from www.gayberlin4u.com
Now with all the fun happening around the gay area that's where you are going to want to stay, and there are several hotels that fit the bill and the budget like, Toms Hotel, Hotel Castor the Vine, Art Hotel Connection, Axel Hotel Berlin and Quentin Design Hotel Berlin.
Gay Berlin hotel Map
Summary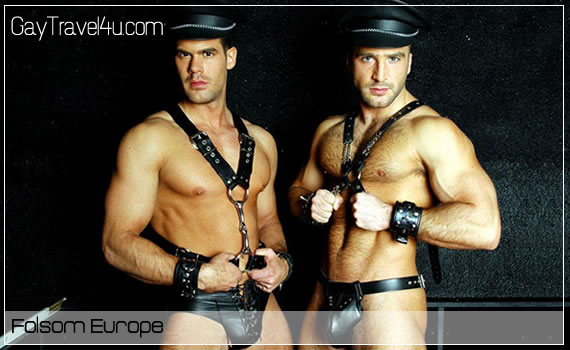 Event
Location
​
Folsom Europe

,

Fuggerstraße

,

Schoenberg

,

Berlin
Starting on
Ending on